Find out everything you need to know about Tall Ships in Victoria whether they are arriving, left or permanently based here. You'll find the latest on events, fundraising, news and tour bookings.
Check out the latest news about James Craig, who has arrived onto Melbourne shores until 17 March 2020 when she leaves to go back to Sydney.
James Craig Day Sails (7, 10 or 13 March 2020)
Enjoy a day's sailing with her crew on Port Phillip in the company of like-minded people. Discover the wonder of square-rig sailing on this restored 1874 historic ship.
Location: Workshops Pier, Seaworks Maritime Precinct, Nelson Place, Williamstown.
For bookings, see James Craig day sails
Coral Trekker Sails (daily from 12 – 16 March 2020)
Another tall ship offering fantastic Port Phillip cruises is the Coral Trekker. Two options are available leaving Workshops Pier at Seaworks, Williamstown:
Day sails – for details, dates and bookings, see Coral Trekker day sails.
Evening dinner cruise – see Coral Trekker dinner cruise
---
Tall Ships at Williamstown Seaport Festival
27 February to 3 March 2020
For all festival details visit the official website
Preliminary information
(the latest details may be found on individual ship web sites)
James Craig – Arriving at Workshops Pier at Seaworks on 27 February and departing for Geelong Wooden Festival on 6 March. While in Williamstown, activities include open days and charter sails. Book here for day sails.
Young Endeavour – Arriving at Workshops Pier at Seaworks on 27 February and departing on 6 March for the Geelong Wooden Festival.
The ship will also be visiting Williamstown from 27 to 31 January and 19 to 22 February.
Coral Trekker – Sailing direct to the Geelong Wooden Festival and arriving at Seaworks in Williamstown on 11 March. Activities will include open ship and day sails over 4 days.
Enterprize – Day sails from Gem Pier from 28 February to 3 March and then departing for the Geelong Wooden Boat Festival.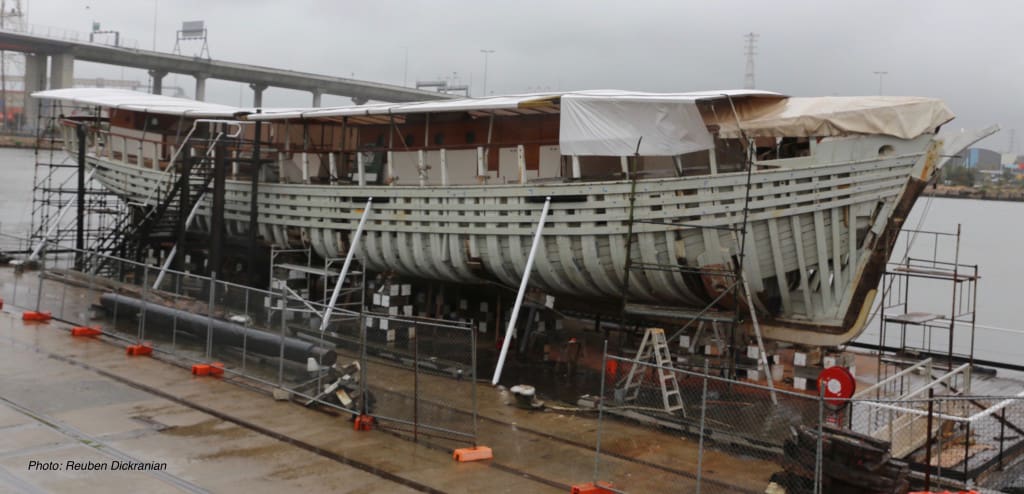 ---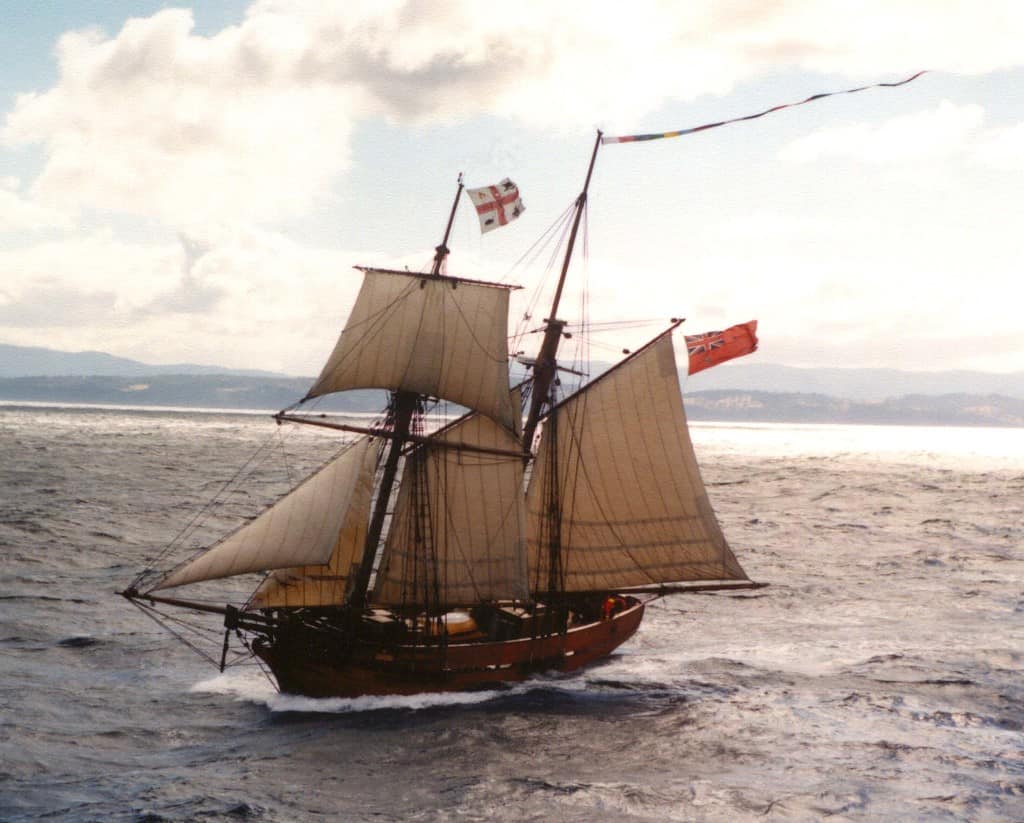 Enterprize
This Melbourne Docklands-based tall ship gives people of all ages the opportunity to experience life on board a nineteenth century sailing ship. It's a replica of the vessel that brought the first European settlers from Tasmania to Melbourne in 1835. For more information about the ship and current voyages see, Enterprize
---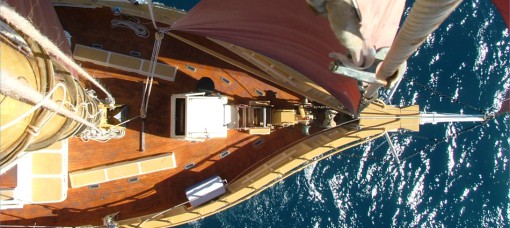 Alexander Stewart
Alexander Stewart has relocated to Airlie Beach and will be available for charter trips in the Whitsundays. TSV thanks Ivan Michell for his enthusiastic support for TSV and for traditional wooden sailing vessels. Fair winds, Ivan! For more information, see Whitsunday Voyages/Alexander Stewart.
---
Visiting Ships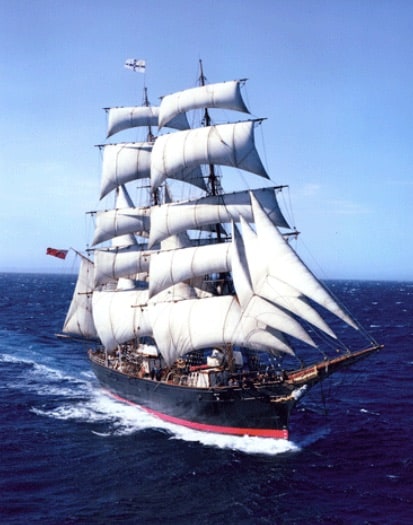 James Craig
The historic tall ship James Craig will be arriving in Williamstown on 27th February 2020. Open days, day sails and charters will be available until the ship sails to Geelong 7 days later. Download the poster – (JPG 254MB) For further details about the ship visit James Craig website
---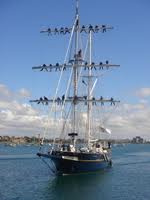 ---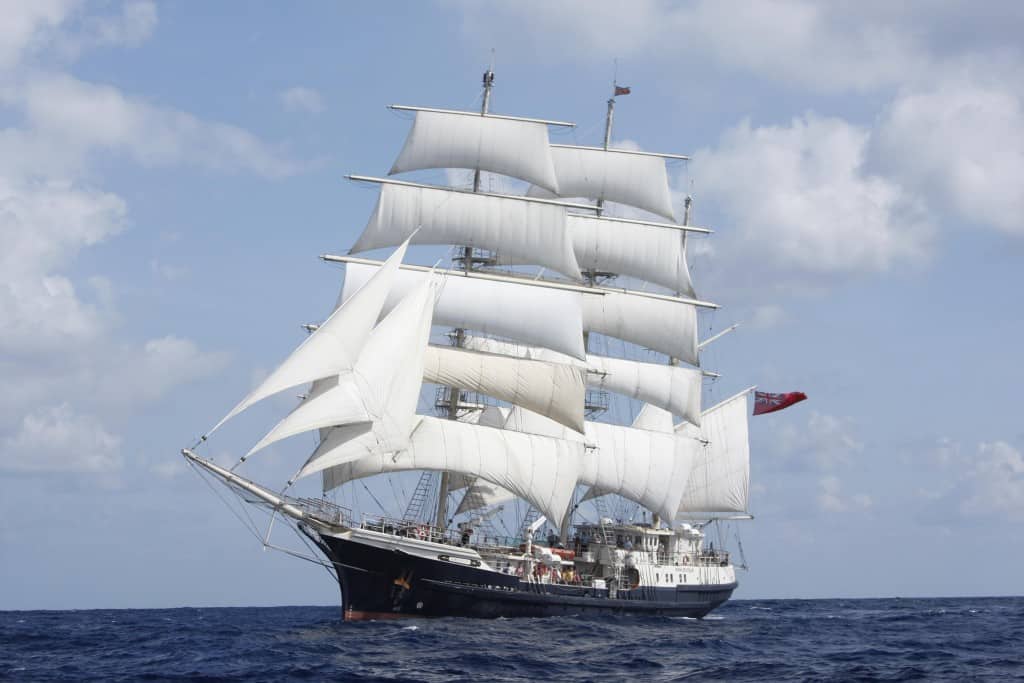 Tenacious
This tall ship, built for disabled and able-bodied sailors, arrived in Melbourne in August 2016 and left 4 December 2017. You can still book your voyage with many options available. To read more about the voyages and prices, see: JST Australia Brochure. To make a booking, see: JST Voyages. Read about their great write-up in Outer Edge magazine. For more information see Tenacious or view their latest news.
---
The Ocean Education Centre
Engaging with the marine environment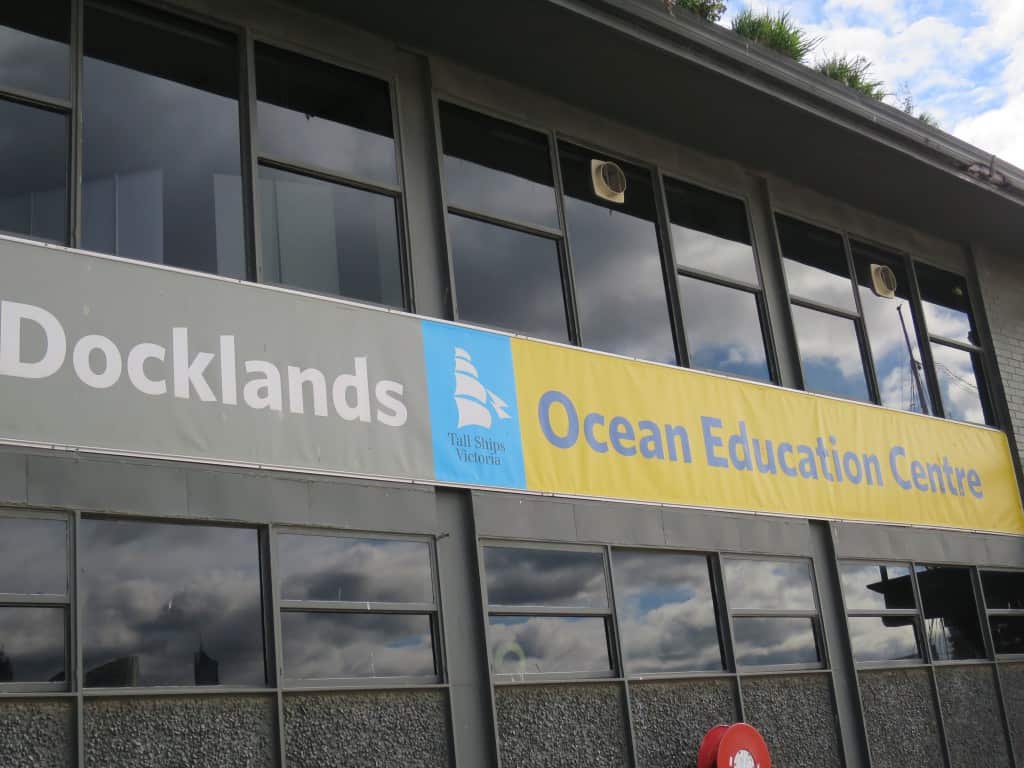 Victoria has developed a project involving the use of tall ships in marine science and research, education, edu-tourism, and marine construction and training. To find out about our centre and what goes on, see current projects-Ocean Education Centre.
---
Geelong Wooden Boat Festival 2020

TSV continues to work with our Organisation Member, Royal Geelong Yacht Club, to expand tall ship activities at the bi-annul festival. At the last festival in 2018. TSV represented many Australian tall ships at the marquee in the centre of the displays. Tall ships represented included Alma Doepel, STS Leeuwin II (WA) and Tenacious (UK), as well as the ships attending the festival including Enterprize, Alexander Stewart and Coral Trekker (Sydney). For more information visit the Geelong Wooden Boat Festival
---
Voyages
Bark Endeavour Voyages 2019
This replica tall ship was built in 1994 and replicates the HMS Endeavour, also known as HM Bark Endeavour, a British Royal Navy research vessel that Lieutenant James Cook commanded to Australia and New Zealand on his first voyage of discovery from 1768 to 1771. Exciting voyages are scheduled to New Caledonia and New Zealand. For details, visit: Upcoming Bark Endeavour Voyages
Young Endeavour Voyages 2020
Aged 16 – 23 and looking for a new challenge? Join tall ship Young Endeavour for an unforgettable adventure! Test yourself as you learn to navigate, set sails and climb the 30 metre mast. Develop your confidence, teamwork and communication skills and make new friends. Apply now to sail in 2019. View their current voyages and fees.
---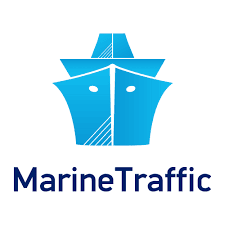 ---