10 January 2017-Tenacious mega voyage deal!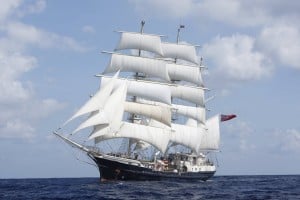 Jubilee Sailing Trust Australia's tall ship TENACIOUS
Melbourne to Melbourne Voyage – Now $995 EACH (was $2000pp)!!!
All food, accommodation & an adventure included for 8 days from 13-20 Jan 2017.
Voyage code 8TNS478
For more information email info@jst.org.au or call 0429 186 625
Just book online & then email info@jst.org.au to advise that you have booked online for the $995 deal.
"Tenacious is activity for everyone including those living with disability"'
8 September 2015 – Welcome Jubilee Sailing Trust to Australia – find out more about this story and who they are. There are some awesome adventures to book too!
If you want a more detailed account of what is happening with Alma Doepel, then you will be interested in reading the Alma Doepel Chronicles. It is a really good up-to-date account of where the project is at and the jobs involved.